Anglers Rest Riverside Caravan Park - Greenwell Point NSW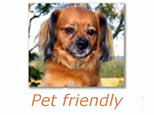 This caravan park has closed down. The photos are preserved online for historical purposes only.
Anglers Rest Riverside Caravan Park is located at 121 Greenwell Point Road, Greenwell Point. Greenwell Point has a population of 1,250 people and is 178km south of Sydney. The park has some very attractive cabins and villas for rent, many of them have relaxing water views. There are 2 powered sites available for caravans, campers and motorhomes so you need to book early if you want to stay in this charming environment. Bookings can be made by telephoning the park on 02 4447 1207 and please tell the park that you found them on Caravan Park Photos.
Photos on this page are from Anglers Rest Riverside Caravan Park.
REGION: > NSW > South Coast > South Coast > Greenwell Point