Kyogle Gardens Caravan Park - Kyogle NSW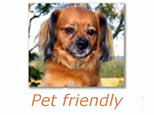 The Kyogle Gardens Caravan Park is located at Summerland Way, Kyogle. Culturally and environmentally diverse, the area centred on Kyogle is an ideal destination for a holiday. The district boasts a wide range of natural assets, including the World Heritage listed Border Ranges, Toonumbar National Park and no fewer than 12 state forests, all within easy reach of the towns and villages.
The park is pet friendly. The resident hosts are Ken and Christine Marquis. Bookings can be made by
telephoning the park
and please tell the park that you have seen their photos on Caravan Park Photos.
An abundance of well-maintained facilities, picnic spots, camping sites, lookouts and walking trails will ensure that you enjoy all Kyogle has to offer. Good accommodation is available in farmstays, bed & breakfasts, rainforest retreats, pubs, motels and caravan parks. With so much to offer it is no wonder that the Kyogle area is becoming recognised as the gem of tropical New South Wales.
The caravan park has 62 sites of which 47 are powered. The park is close to the railway track so if you like the sound of trains then this is a good place to be.
REGION: > NSW > North Coast > Northern Rivers > Kyogle
Contact and Location
Kyogle Gardens Caravan Park
Summerland Way - N
Kyogle NSW 2474
P:
02 6632 1204
GPS:
-28.61603,153.001322
GPS:S28 36 57,E153 00 04
GPS:S28 36.9618,E153 00.0793