Rainforest Gateway Caravan Park via Kyogle NSW - Kyogle NSW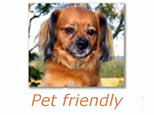 The
Rainforest Gateway Caravan Park
is located at the junction of Grady's and Cedargetters Creek on the Lions Road in the border rangers of Northern NSW with an abundance of unique bird species, large old growth trees and a strict policy for peace and quiet.
The Park features grassy powered sites, views, access to Grady's Creek with hot showers, basins, flush toilets and laundry. Comfortable holiday units also available.
Places of interest such as Brisbane - Sydney (Kyogle) railway with it's unique loop and tunnelling system, historic villages, craft centres and markets are within short drives.
World Heritage National Parks containing some of the worlds best remaining rainforest, mountain walks, lookouts with breathtaking views, Flora and Fauna and so the list goes on, are only minutes from the park.
The McPherson ranges have long been recognised world wide as an outstanding area of natural beauty, fortunately by the declaration of many National Parks we can still enjoy this heritage which in many places on our planet is disappearing with each day.
The Rainforest Gateway makes it possible to explore these beauty spots at leisure, having available environment friendly comforts at the end of each interesting day. The park is pet friendly. Bookings can be made by telephoning 02 6636-6114 and please let the park know that you have seen their photos on Caravan Park Photos.
REGION: > NSW > North Coast > Northern Rivers > Kyogle
Contact and Location
Rainforest Gateway Caravan Park via Kyogle NSW
Gradys Creek Rd - W
Kyogle NSW 2476
P:
0400191341
GPS:
-28.428453,152.957797
GPS:S28 25 42,E152 57 28
GPS:S28 25.7072,E152 57.4678
Photos contributed by our users