Indee Station Farmstay - Pt Hedland WA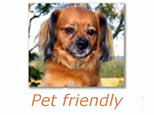 Indee Station Farmstay is on Indee Road Port Hedland. The farm is full of fascinating relics from bygone days. Vans can be parked anywhere and it is great fun to be there. On the way to Indee Station you may encounter a lot of heavy machinery being moved to mine sites.
Photos on this page were kindly supplied by our roving reporter Rob Hornsby and Des of Taree.
Rob writes: "Indee Homstead is about 10k in off the Karajini Highway a on a graded Red Sandy track. Entry is not a problem in the Wet or Dry. There are no Powered sites but it is a great location for a night or two. Amenities block has hot showers , toilets both mens and ladies. There is a Camp kitchen which has the basics and is powered.Both buildings are typical transportables as used by the mining Companies in the area , but they are clean and tidy. You are welcome to join the Family for "Happy Hour" in the gardens of the Homestead the owners are elderly and enjoy the company and will spin you great stories etc relating to the Property and the district, you will be impressed with their commentary. A restful stopover if heading out to Karajini or just a slight detour if going South."
REGION: > WA > Northern > Kimberley/North > Pt Hedland
Contact and Location
Indee Station Farmstay
Indee Rd - S
Pt Hedland WA 6721
P:
08 91764968
GPS:
-20.786931,118.597911
GPS:S20 47 12,E118 35 52
GPS:S20 47.2159,E118 35.8747
Photos contributed by our users