Great Lakes Holiday Park - Tuncurry NSW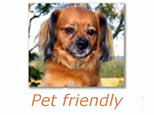 The Great Lakes Holiday Park is situated in 1 Baird Street, Tuncurry. The park has 213 sites of which 75 are for tourists. Thirty six cabins are available for rent and some of these have stunning lake views. The park is well maintained and all roads throughout are sealed. The host is Erwin Richter. Bookings can be made by telehoning the park on 02 6554-6827 and please let the park know that you have seen their photos on Caravan Park Photos. These photos were taken on 24th January 2009.
The Great Lakes Caravan Park is located on the northern side of the Forster/Tuncurry bridge we have stayed at this park many times, it is a great park if you like fishing it has its own boat ramp and cleaning table. For people that don't have a boat the river bank has been upgraded to be a flat board walk with tie up points for your boat. The onsite store is under new management and has a daily blackboard dinner special, the shop has most of the supplies that you might require. The main shopping area with supermarket is an easy 15 minute flat walk. This park is "PET Friendly" all the sites and amenities blocks are well maintained.
Alan Mitchell, Thornton NSW.
Recent photos and reviews on this page were kindly supplied by our roving reporter Shez Schubert in April 2015 and Alan and Donna in 2018.

REGION: > NSW > North Coast > Mid North Coast > Tuncurry
Photos contributed by our users