Lakeside Resort Forster - Forster NSW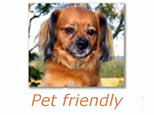 Lakeside Resort Forster is a magnificent park in a beautiful location. It is located only minutes to beaches, restaurants, cafes and clubs. Just 3 minutes south of Stocklands Forster on the Lakesway. The park has first class facilities as you can clearly see from the photographs. The park is in a quiet and peaceful location. This park has made serious investments to provide an outstanding facility for tourists and for this reason I have endorsed it with a Gold Park Award.
The resort promotes itself as ... "A great place to unwind, relax and explore the Great Lakes. We are located in peaceful, natural surroundings. Sunsets and Serenity absolutely free!".
Bookings can be made by Telephone: 02 6555 5511; Fax: 02 6554 8903 or Online: Click Submit Booking Enquiry button on the right. Please let the park know that you have seen their photos on Caravan Park Photos. Photos on this page were taken on 6th July 2011.
*** For more information, photos and resources visit the Lakeside Resort Forster website.
REGION: > NSW > North Coast > Mid North Coast > Forster
Photos contributed by our users